We Buy Houses in Hanover County! Sell Your House Fast
Best Cash Home Buyers in Hanover County, VA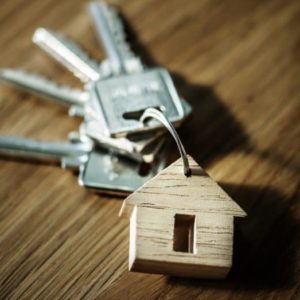 If you're looking to sell your house fast in Hanover County, you can make your life easy by starting with Home Buyers of Virginia. We're the best home buyers in the region because we can make the process fast, easy, and reliable. Those are not terms usually thrown around when it comes to selling a house.
Sell Your House Fast in 3 Easy Steps
Can you believe that you can sell a house in Hanover County in less than a week? There are two things necessary to turn this possibility into reality. First, the sale has to skip the banks. At Home Buyers of Virginia, we pay cash for houses, and that means we don't have to wait for loan approvals.
The other key to speed is that we have perfected the process. We'll walk you through your home sale in three simple steps.
The first step is to contact us. All you have to do is let us know that you want to sell your house. This will get the ball moving, and it in no way constitutes an obligation on your part. You are under no pressure to sell. You get to hear an offer with no commitment. Only if you like the offer will we move forward with paperwork and the formal closing process.
The second step is to schedule a walkthrough. We buy houses as-is, so we need to come and see yours. You don't have to do any last-minute repairs or touch-ups. We look at all kinds of houses in all kinds of conditions. Your home's current condition is perfectly fine. We simply want to do our own appraisal in order to make you a fair offer.
The final step is receiving the offer. We'll put it in writing, and you decide how you feel about it. If you don't like the offer, no worries. If you do like the offer, we'll move forward with closing. We'll work with you to create a closing and move-out schedule that fits your needs, and we'll handle all of the paperwork. You get cash for your house, and it takes virtually no effort on your end.
We Buy Hanover County Houses in Any Condition
We've covered speed and ease, but don't forget that Home Buyers of Virginia is reliable. We buy houses in Hanover County in absolutely any condition. That means you can get sell your house fast, and you don't have to waste a single penny or second trying to get your house ready to sell. As far as we're concerned, it's ready right now. All that is necessary is for you to contact us today. Get in touch today with Home Buyers of Virginia online or call us at 804-373-7388.