We Buy Houses Richmond!
House need repairs? Need to sell fast? We buy houses as-is… get an offer today!
Tell us about the property and how to get in touch with you and you'll have an offer within days!
Sell My House Fast Richmond
We'll buy your house for cash, on your terms.
Ready to sell your house fast Richmond and not sure exactly how to proceed? We're here to help with our proven process.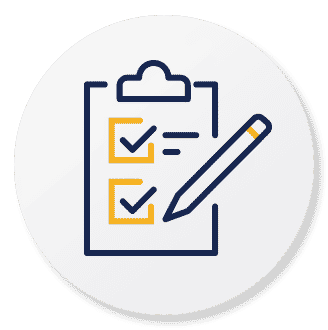 Fill out a simple no-obligation Form
Enter your basic personal and property information into our contact form.
Chat with our friendly specialists
We will contact you as soon as possible to meet our team and learn more about how we can help you.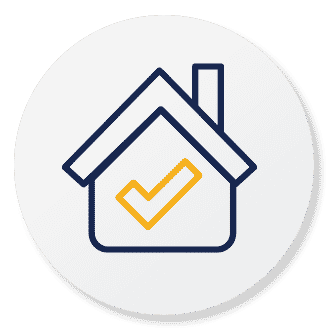 On-site visit
When you're ready, we'll schedule an on-site visit and come to you. We will do a thorough assessment of your property and craft solutions that meet your unique situation.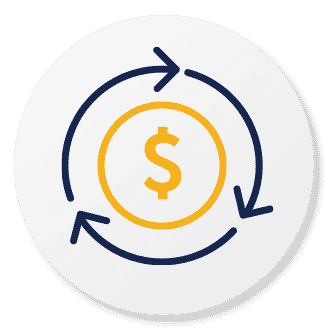 Get an offer
While on-site, we will provide you with several "no pressure" options based on your situation. Our job at this point is to support you while making the best decision for you.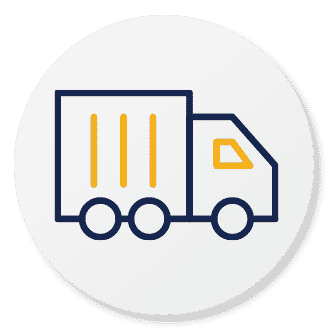 Move on your schedule
If you accept our offer, we can buy your home right away or close whenever you're ready. Sign the purchase agreement and choose a closing date that works for you.
Client Testimonials
"It was like dealing with someone 30 years ago! You're men of your word, who meant what you said. Thank you so much again for everything."

Raymond T – Madison, VA
"You guys made the whole process of selling my home very simple, fast and convenient. Thank you very much!"

Ervin G – Fredericksburg, VA
"Everyone was helpful and the process was quick and easy."


Elizabeth S – Stafford, VA
"Professional, honest and always maintained an open line of communication between us."


Jennifer J – Fredericksburg, VA
"You made it easy to sell for a price that was more than I expected. You guys worked with me every step of the way. I couldn't be happier."

Douglas J. – Midlothian, VA
"Working with VHB was very easy; not difficult or complicated at all. The whole process was short, and didn't take long. Thank you!"

Latanya C. – Richmond, VA
"It's been good. I like dealing with you guys. You treated me fairly, as an equal and like a human being and not a machine. You did everything you should've. If I ever sell my house again, I'll be sure to contact you, and I'll tell everyone I know about you. Thank you very much!"

Alton D. – Rhoadesville, VA
"I would highly recommend using Virginia Home Buyers to help with the complexities of trying to sell a property. Great personalized customer service, all my questions were answered, and the sale was handled in a quick manner. I am very pleased. Working with Matt & Dave; I really couldn't have asked for better!"

Marie P. – Orange, VA.
Why Work with Us?
Get a fair cash offer for your home in Virginia and put all of that cash directly in your pocket.
Don't spend a penny on repairs. We buy houses as-is. You don't have to make any repairs before selling.
Avoid paying realtor commission fees., When you sell to us, there are no fees — every dollar goes to you.
Sell your house immediately instead of watching your house sit on the market for months or even years.
Close on your own schedule. You can get out of your house immediately or we can arrange a later move-out date.
Counties We Serve
Manassas
Manassas Park
Fairfax
Fauquier
Selling To Home Buyers of Virginia vs.
Listing With A Local Agent
| | Selling w/ an Agent | Sold To Home Buyers of Virginia |
| --- | --- | --- |
| Commissions / Fees: | 6% on average is paid by you, the seller | NONE |
| Who Pays Closing Costs?: | 2% on average is paid by you, the seller | NONE – We pay all costs |
| Inspection & Financing Contingency*: | Yes, up to 15% of sales fall through | NONE |
| Appraisal Needed: | Yes, sale is often subject to appraisal | NONE – We make cash offers |
| Average Days Until Sold: | +/- 91 Day | IMMEDIATE CASH OFFER |
| Number of Showings: | It Depends | 1 (Just Us) |
| Closing Date: | 30-60 +/- days after accepting buyers offer | The Date Of YOUR CHOICE |
| Who Pays For Repairs?: | Negotiated During Inspection Period | NONE – We pay for all repairs |
We Buy Houses Richmond – No Realtors, No Repairs, and No Hassle!
We Buy Houses Richmond and you can get an offer for your home in Virginia in as few as a couple of hours. If you decide to sell, we will process the sale in under a week! This is the fastest and easiest way to sell your Virginia home. Not to mention that you can do it without having to engage a real estate agent.
Have a question about selling your home for cash? Feel free to call or text Home Buyers of Virginia Today.
We Are The leading Cash Home Buyers Richmond!
Are you thinking about "How To Sell My House Fast Richmond?" Well then, allow us to help you. We buy homes as-is. Plus, we throw in a 100% no-obligation offer. No Gotcha's, we promise!
We Buy Houses Richmond and we buy homes across Virginia and are known for being the most trusted and reputed no-nonsense house buying service in the country. Whether you want to sell your home fast for cash, to take care of other emergencies, or want to get rid of a home you no longer need, we can help you.
Nobody understands the Virginia real estate market better than we do, which is why we make the best possible cash offer.
Selling To Us Is Far Easier, Cheaper, and Faster Than Selling Via A Realtor!
The fact is, folks, that realtors don't buy your home. However, the realtor expects to get a commission for selling your home to someone who may want to buy it. Unfortunately, any expenses associated with bringing your Virginia house up to market condition comes out of your pocket.
Even after spending all that money, if the realtor cannot sell your home, guess who is stuck with an expensive, well-renovated home? We Buy Houses Virginia at Home Buyers of Virginia, there is absolutely no risk involved with selling your house to us. In fact, we make it possible to sell your house fast.
We Buy Houses Richmond, unlike realtors, we make an offer on your home and will buy it if you agree to our offer. What's more, we can close in as little as a week. This is as easy as exchanging your old car for a new one at a dealership, except that we offer more transparency.
Not sure what to expect? Come check us out, or better yet, reach out to us for a free no-obligation offer on your home.
Richmond Cash House Buyers That Guarantee A Fair Cash Offer
We know Home Buyers of Virginia isn't the only cash home buyer in the state. In fact, over the years, there has been an increase in the number of companies buying homes for cash. However, none of them make the type of fair cash offers the way we do.
Not only do we make a fair all-cash offer for your home, but most times, our offers will be better than anything else you can get. Plus, we promise a transparent transaction with no hidden costs, charges, or fees.
You are also not required to spend money on cleaning, repairs, paying commissions, dealing with open houses, and stressful walkthroughs. Plus, there is no need for our mortgage company to approve the purchase like it would have to with a regular buyer. We have the cash reserves needed to fund the acquisition, which is why everything can move quickly.
By choosing to sell your home to us, you are avoiding months of the frustration associated with selling a home. Not to mention hundreds of dollars in commission payments and thousands of dollars in repairs. This is all without saying that your time has a dollar value too.
We have everything needed to ensure that the sale goes through smoothly. Speaking of which, our professionals handle the paperwork and other legalities associated with a sale. However, you are welcome to have an attorney of your own represent your interests.
Our team takes the hassle out of selling your home! Call us today for a free no-obligation offer or to find out more.
We Buy Houses Richmond As-Is, Yep In All Conditions
The average home buyer isn't going to buy a home with a leaking roof, rodent problem, or unruly neighbors. However, we have no problem buying homes like these. So, while you might have a problem selling your home by putting it on the market, we will be happy to take it off your hands.
We make cash offers to homeowners who want to sell their townhome, apartment, condo, or unwanted home regardless of their condition. We will make a cash offer regardless of whether you are currently struggling to pay the mortgage, are attempting to avoid being foreclosed, or may need extra cash in your pocket.
We also know from experience that many people don't want to deal with realtors, and that's where we come in. In fact, we will close as soon as you are willing to accept our offer!
You will want to sell your home to us if:
· You want to avoid being foreclosed by the bank or lending company
· The house requires extensive repairs that you don't have the money to deal with at the moment
· It is a piece of inherited property that you don't want , selling it is the best solution
· Currently going through a divorce
·      Wanting to move out of Richmond
· Have tenants that you're sick of dealing with for some reason
Above are a couple of reasons you might want to sell the home for cash to us. However, there may be several others we've not covered in the list above. Regardless of why you want to sell, we are willing to buy.
Why Sell Your Richmond Home to Us?
Honestly, there are quite a few reasons homeowners may decide to sell their property to us. One of which is that the process is fast and easy. As a homeowner, you are not required to handle the paperwork; all you're required to do is to sign a few documents and show up in person when needed.
We Buy Houses Richmond , here are a couple of more reasons why homeowners may decide to sell their Richmond homes to us:
No Need for Repairs
You don't need to spend thousands of dollars on repairs in the hopes of selling the home for a few thousand dollars more. Depending on where the house is in Richmond the return on your investment may not be worth the time and effort required. When selling to us, you don't have to worry about repairs; we buy houses Richmond as-is. This means getting cash for your home and saving a few thousand dollars in the process.
No Need To Involve Realtors
When selling to us, you essentially skip the need to host open houses and showings. Not to mention spending much of your time negotiating for the right price. We Buy Houses Richmond.Plus, you save on commission and fees by choosing to sell to us because we offer cash. Regardless of your property's appearance, selling to us is a win for you.
A Hassle-Free Sale
You no longer need to spend months on repairs, finding a buyer and then waiting to close. You can work with us to sell the home in as few as 7 days. If everything checks out, we will close in 7 days! That's the fastest sale you can ever imagine and you don't need to pay realtor fees. Think about how much time you will save!
We Make Selling Your Richmond House Fast Simple!
We Buy Houses Richmond at Home Buyers of Virginia, we strongly believe in making things simple. That's why whether you want to sell your multi-family home, an apartment, house, or condo, all you need is to tell us about it. Plus, there is no need to even clean the place before handing it over to us.
We don't judge people for how they live and understand that everyone may not have the time or the money to spend on cleaning. However, We Buy Houses Richmond and we aim to make the selling experience as quick and hassle-free as possible. 
Get A Cash Offer In Just A Few Minutes
Not only do we buy homes promptly but also make cash offers the same day. We will make you an offer right after the walkthrough regardless of your property address. This is a no-obligation offer that you can take to the bank! Our offers are often the best you will get, especially the time you will save by selling to us.
You Don't Pay Closing Costs
Not only do you not have to pay closing costs or fees, but also no agent fees, taxes, etc. We don't charge anything, despite our team handling all aspects of the associated paperwork needed to sell.
You Don't Need To Clean The House
We Buy Houses Richmond, we offer you a rare opportunity to sell your house as-is. There are no repairs and cleaning you are expected to undertake before we inspect and after we buy it. Our team includes people who specialize in cleaning and fixing homes, so they will handle everything for us.
You Pick When To Close
That's right, even though we are buying your home when you close is up to you. That means you also get to choose when to get paid. We generally pay as soon as the sale closes, no further questions asked!
Clear and Simple Selling Process
We Buy Houses Richmond and transparency is a big part of our cash-for-home business. Everything from our offer to when we close is part of a transparent process. Plus, we use only reputed, local, licensed title services. That way, we both know that the company can be trusted.
Do You Have An Existing Offer? Maybe We Can Beat It
We Buy Houses Richmond and we have a reputation for making the best offers in the great state of Virginia. That is why we are confident that we can beat any offer, but if not, we can try. However, if you have received an offer that we can't beat in the rare instance, we will wish you good luck! 
How To Get A No-Obligation Offer?
Getting a no-obligation cash offer for your home is quick and straightforward:
Step no. 1 – Start by filling out our online form. Mention as much detail about your home as possible. For instance, if your home is near Virginia beach or any other location.
Step no. 2 – We will schedule a walkthrough of your home. This will require you to confirm your availability so our team can visit you.
Step no. 3– Once we've completed the walkthrough, you are presented with a no-obligation offer. This is the best offer you will get for the home!
Have a question? Reach out to our team today.
We Buy Houses Virginia – We Are Here To Help You!
We Buy Houses Richmond and we know that selling a home can be incredibly confusing and stressful, whether inherited or purchased years back. Many people dread selling their homes because they don't want to take the stress associated with the entire process. Not to mention that selling a Virginia home requires more than charm!
We buy houses Richmond, over the years, we've purchased several dozen homes across the state of Virginia. We have purchased everything from condos to family homes in conditions that required thousands of dollars of renovation work. Our goal isn't just to buy homes but to help people get out from under a property that may be causing them more stress than being a worthy asset.
At Home Buyers Of Virginia, we buy homes that nobody else wants to and at a price that no other company can offer.When home owners are searching Sell My House Fast Richmond, we are here to help. Our offers are the best you will get in the state, and that's a guarantee! Plus, we save you a great deal of time and effort.
Have questions? Our team is always here to help in any way they can. Plus, we will walk you through the entire process.
Contact us today to find out more.